Beloved NYC Bookstore, the Strand, Struggles to Stay Open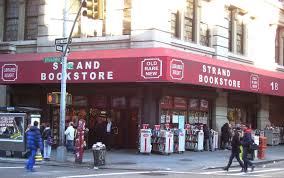 The COVID-19 pandemic has devastated small businesses across the country and one of its most significant casualties is the independent bookstore. With customers flocking to Amazon, to purchase books during the pandemic, independent bookstores across America are facing incredibly difficult times as they struggle to stay afloat, one of which is the Strand, a historic bookstore in New York City.
Located in the East Village, the Strand was opened by Lithuanian immigrant, Benjamin Bass, in 1927 and houses "18 Miles of Books," according to the bookstore's famous slogan. When Bass died in 1978, the business was passed down to his son, Fred Bass, and is currently owned by Fred's daughter, Nancy Bass Wyden, who inherited the Strand in 2018.
The Strand has become a New York City icon, selling an incredibly wide range of books, both used and new. In 2019, the Landmarks Preservation Commission declared the Strand an historical landmark, a decision that was once opposed by Wyden, who feared the landmark status may bring about building regulations and burden the business. As of now, the largest threat to the Strand has become the COVID-19 pandemic and has made the possibility of permanently closing its doors a grim reality.
Wyden recently posted a statement on Oct. 23, asking for help during what she described as "a huge turning point in the Strand's history," as the PPP loans provided to the Strand are dwindling and its savings are becoming exhausted. According to Wyden, the Strand's revenue dropped a steep 70 percent in comparison to last year.
The store has always had countless celebrity customers, famous employees such as Patti Smith, and has been featured in several films. New York City Mayor, Bill De Blasio, shared his personal experience as a frequent shopper of the bookstore.
"I've been shopping at the Strand bookstore since college. I know it's one of the most special places in our city," said De Blasio.
The Strand has been no stranger to hard times, over its 93 years of business, as the store suffered immensely during the Great Depression, watching its neighboring businesses close one by one. Today, Wyden remains wary of the Strand's future, a fear shared by independent bookstore owners everywhere.
Visit the Strand's website here: https://www.strandbooks.com