Writer: Giants Need To Improve Defense As They Face Eagles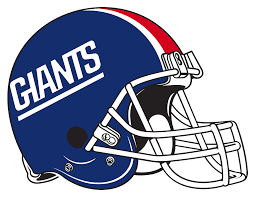 "We need to play smart and let Daniel Jones cook on Saturday night," summized Jake Lee, an 18-year-old business administration major from Hazlet when discussing what the New York Giants have to do as the team moves deeper into the playoffs and faces the Philadelphia Eagles during their surprising post-season run.
Led by rookie head coach, Brian Daboll, and Jones, the fourth-year quarterback out of Duke University, the Giants have exceeded everyone's expectations in the 2022 NFL season. They had a winning record this season for the first time since 2016. They defeated the Indianapolis Colts to secure a playoff spot. This team just continues to impress and prove people wrong.
This week was different though. The Giants defeated the Minnesota Vikings to advance to the NFC Divisional round for the first time since the 2011 season. Giants fans have waited a very long time for this one and the wait is finally over. There is still a lot of work for them in order to make a deep playoff run.
The Giants must play better defensively, T.J. Hockenson was all over the Giants' linebackers in last Sunday's game against the Vikings. The linebackers need to play better defense against the tight ends in order to win this game. Philadelphia will expose that defense, and it will lead to a loss if the Giants give up a lot of points.
"The Giants need to play explosive, and the defense needs to step up and play lockdown defense," said Mani Abas, an 18-year-old business major from Hazlet. "We also need to put pressure on Jalen Hurts."
And it goes without saying that the offensive line needs to play up to its potential. Evan Neal, the rookie out of Alabama, will need to step up his game. The Eagles' defensive line will crush the Giants if he doesn't play better.
Of course, fans will see the outcome of the game on Saturday night, and we'll all know how it plays out. However, no matter the outcome, all Giants fans have to be happy with this season. Most analysts and experts expected another losing season from this team, but they played their hearts out this year and they didn't disappoint.